Hi,
As mentioned above, we have improved the page toolbar in 4.0.2 (to be released soon). Please find the screenshot bleow on how the toolbar renders when there are workflow actions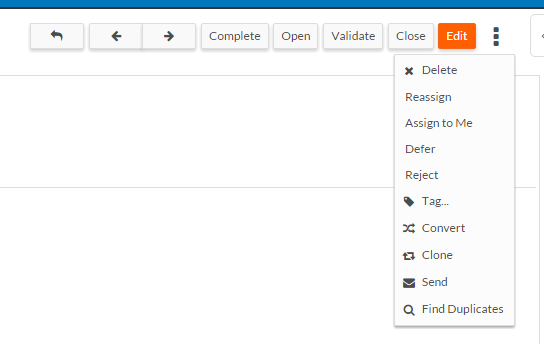 In the above image, 'Complete', 'Open', 'Validate', 'Close' are workflow actions with option "render as button". And workflow actions "Reassign", "Assign To Me", "Defer" and "Reject" are workflow actions without the option "render as button".
So, in summary, workflow actions with "render as button" option are shown directly in the toolbar (as long as there is space to display) and other workflow actions which are renderd as links goes to the overflow menu in the toolbar.
Hope that hepls. Please let us know if you have any comments on this.
Regards,
Harsha.