Greetings.
I installed 11.7.5 on top of my good'ol 11.7.3, and today I was about to enhance an instance's program, but I just realized that I got an error on the console where the tomcat is running, and a 500 error on the request :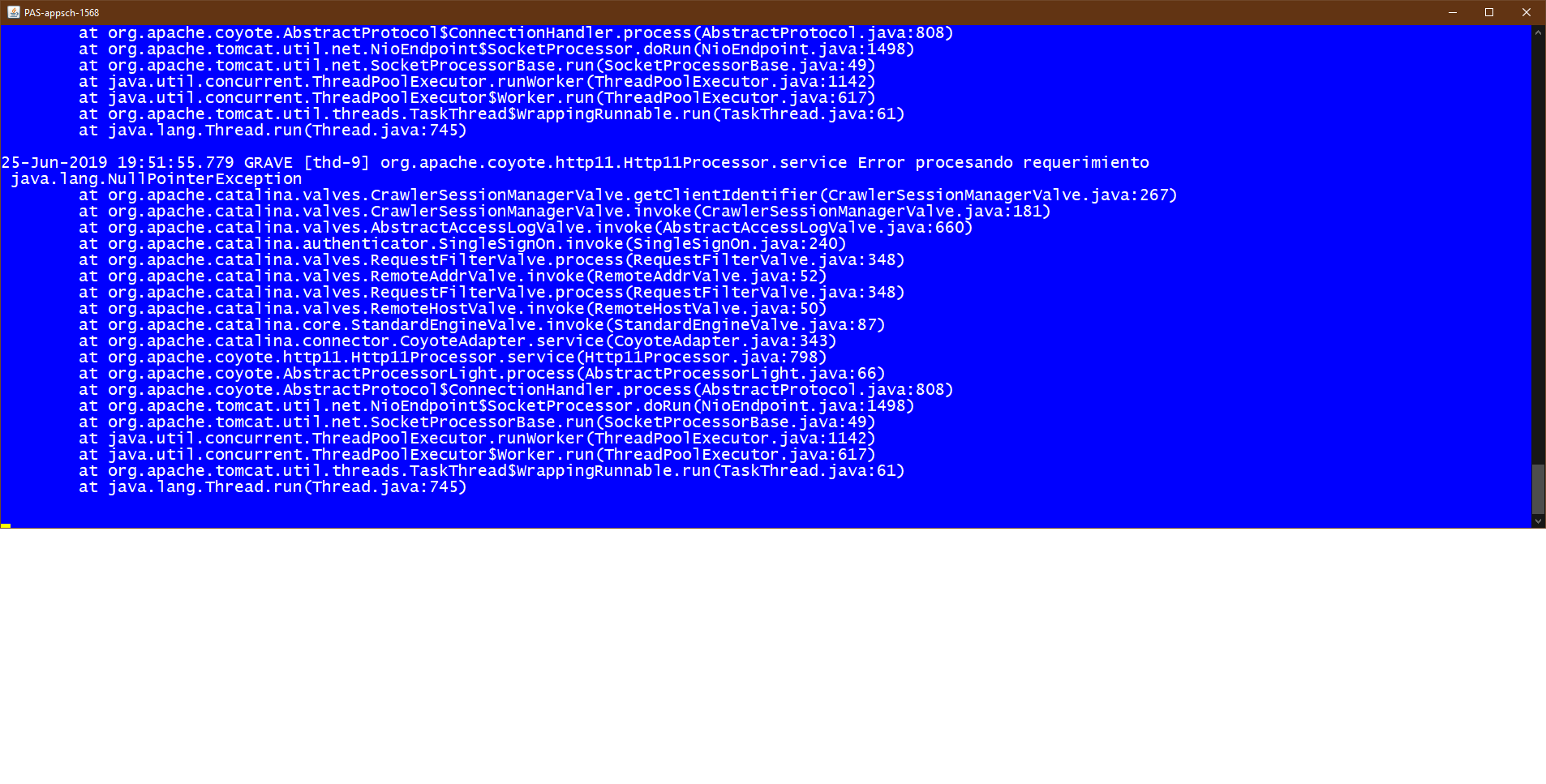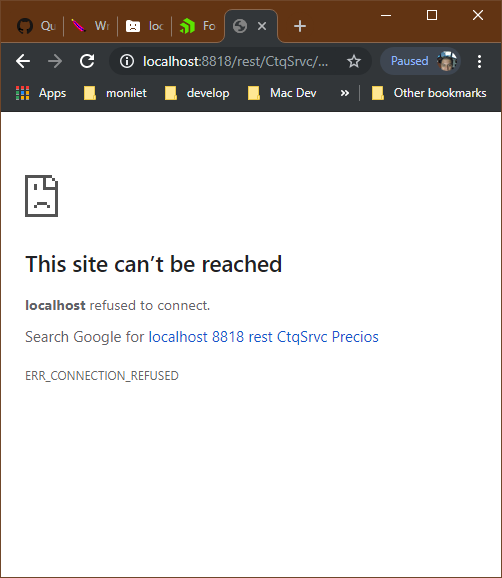 What I recall is I messed a lot with my java installation, as was trying to install PCT and sonarqube....
So don't know what was the problem.....
One thing I noticed is that i had to do again the following, using an editor, not trough oeprop;
AppServer.SessMgr.appsch.agentStartupParam="-T f:/t -db TAP -H s3 -S 2758 -U schAS1 -P schAppS1 -db SCH -H s3 -S 2760 -DB DWH -H s3 -S 2762 -U schAS1 -P schAppS1
as I checked it because the request throw the error about object termination (can't imagine english message) as when I was just furst configuring the service.. The AppServer.SessMgr.appsch key had the default value for agentStartupParam, as when the instance is just created... (= "-T g:\appsch\t" or some other dir, but that's it no db connection parameters.)
After this change, and start instance, I got the second screen... (localhost refused to connect)
TIA
Jorge