Think I got it. Did you add a database conection on the CustomerOrderApp?
Click over the CustomerOrderApp (not the ClientCustomerOrderApp), and acess the Properties.
Go to: Progress OpenEdge -> Database Connections.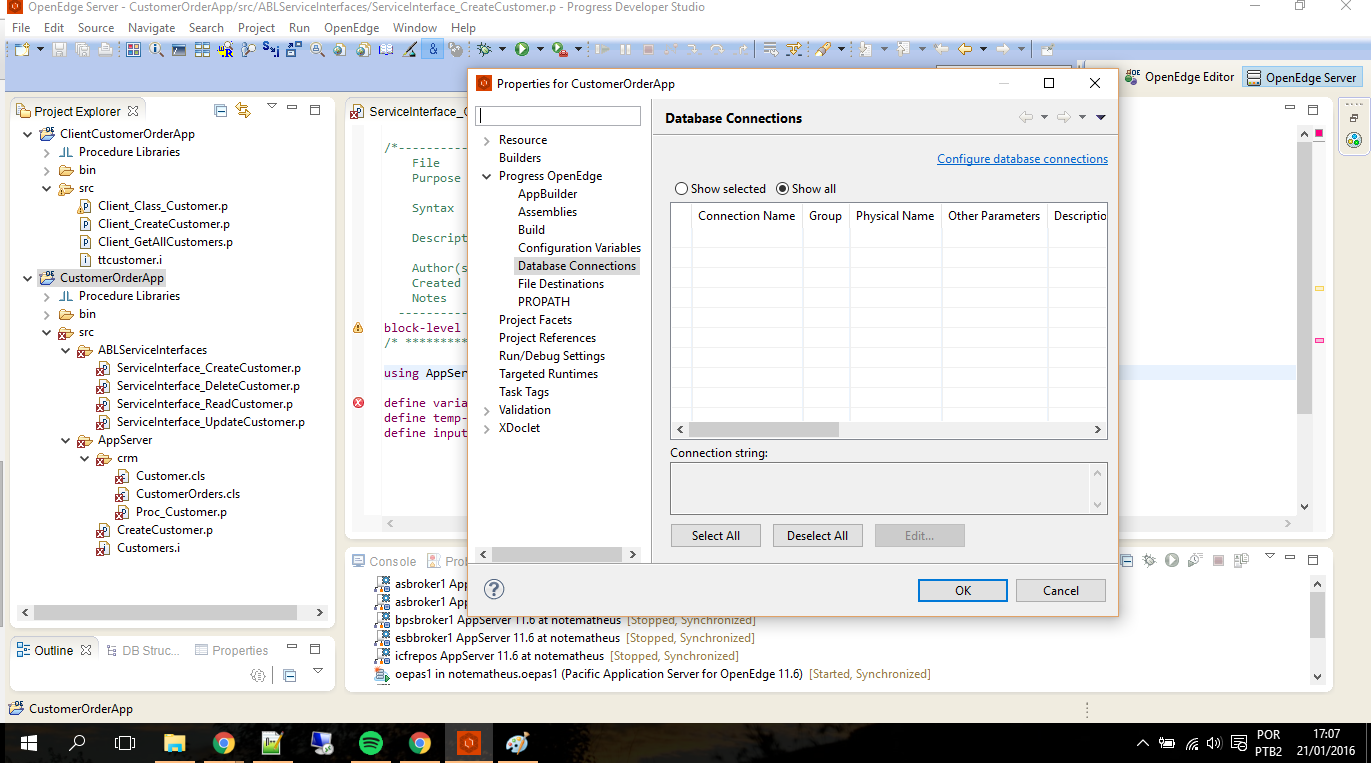 Here you need to configure you database, that you created previously (proenv -> prodb) in the section below:
Guided exercice 1.1: Prepating your training enviroment - Part 2 -Creating and connection the database to the sample application.
After you do this, this problem "unable to resolve 'Appserver.crm.Customer'" should be solved.